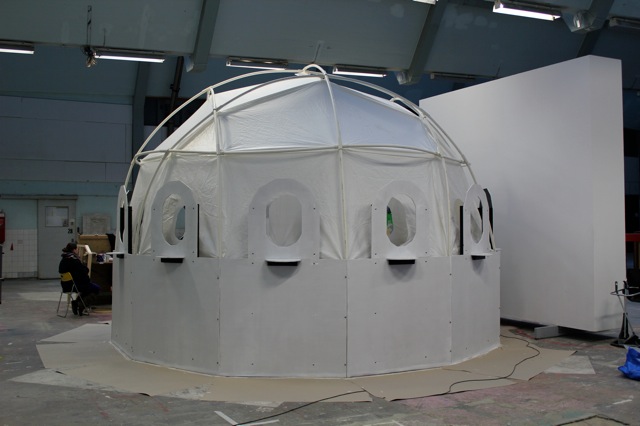 A couple of years ago, I bought several domes and had them shipped to Denmark. We have used them in performances and I am currently re-building one, to use as an interactive modern-dance installation (see pictures).
I am using an 18′ dome. For this, I am sewing a black inner-tent and I was wondering if you would mind sending me information on which angles go where, when making an inner tent.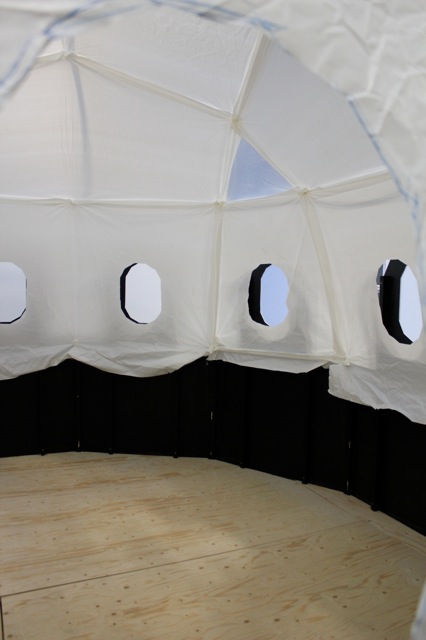 I have measured and calculated, but I just want to be 100% sure before doing anything more. So if you have specific plans for making an inner tent, and you wouldn't mind sharing them, it would be great. I will, of course, on no account show these plans to anyone or in any other way distribute them. I will gladly sign a contract to ensure you of that, if it is necessary.
I know you already received the below email from Eleanor, but let me say again that the quality of the pictures that you took is outstanding. I love the chicks and the ducks as well as the goats. As you know, Eleanor is very pleased with them too. Thank you for taking the extra time it takes to make them more special.
Yes, it is fine with me to use them for the website. May I have a copy of the link so that I may see it? I have also added the attached photo (with Jenny) to the Picasa album. Enjoy! Joy, Lisa
Hi Eleanor, I will send this to Lisa the photographer to make sure it is okay with her. Yesterday when I went to pick up the goats, the babies were jumping on the sides of the dome and sliding down. They were having a great time, and the dome was easily holding up. I hope it can take what playful goats will do to it.
By the way, the hairy buck I am posing with in one of the shots has found a wonderful new home on a 180 acre ranch, and I'll be able to retain breeding rights- a perfect situation. When they saw the picture they knew they wanted him. Joy and Blessings, Virani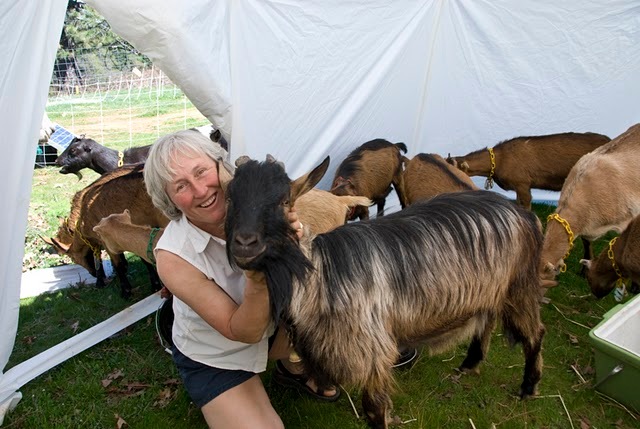 Dear Virani, Thank you for the wonderful photos! And you sure have an incredible
property there, beautiful. May we have permission to use the photos on our website along with
your testimonial? They really did make my day. Have fun and keep enjoying those goats and of course we would love to see one with the burro in the dome when it's convenient. Take good care and thank you again for take the time to write. Best, Eleanor
Dear Eleanor, This album has more than just the dome with goats, but this made it easy to send to you. These don't happen to have any with our burro, Jenny, in there, unfortunately. She is very photogenic. So far it's working out great. I haven't yet started the boat goat team, but I am having them all get used to having a shelter when away from the barn. There is a little rubbing and playing on the sides (not too much) but so far nothing that is causing any damage. We had some days of combined hail and sunshine, and when I checked on the goats and Jenny during the hail portion, the majority had chosen to take shelter within, with a few right nearby. This meant I didn't need to bring them to the barn during that day- they stayed out and grazed. I am very pleased with it. I'll try to get a good one with Jenny burro in there too.
Hello Eleanor & Bob (Shelter Systems), and John (Stage Depot)
Just wanted to let you know that the combination of the 20 foot half-dome and 8×12 foot intellistage system worked fantastic. We got lots of compliments on the dome/stage system.
The 20 foot half-dome performed beyond my expectations. Not only did it protect us (the performers) and our equipment from the sun (by provided outstanding shade), it acted as a portable amphitheater. I have played out-doors dozens of times, and each time the music "disappears" around you on stage. It is almost like you a playing by yourself, while the other musicians are playing very softly in the background. This was not the case with playing in the 20 foot half-dome tent. The sound in the half-dome was like playing in our rehearsal studio. Playing in your half-dome was the best out-door performance experience I have had as a musician in the 30 years I have been doing out-door performances.
The dome was a snap to set up. Two of us had the dome erected and staked down in 15 minutes. Tear down and packing up the tent was only a 5 minute process for three of us. There were 25 – 30 mph gusts of wind happening during the day, but the dome was flexible enough to handle these winds. Most of the wind was blowing against the back and sides of the half-dome.
The intellistage was quick and easy to set up. It was only 17 minutes from the time two of us started unloading the stage pieces to having a fully assembled stage, with equipment being set up on it. I believe the stage was a significant part of creating the "on stage" audio performance acoustic environment. In addition to all the advantages of having a 16″ high stage, it was amazingly comfortable to stand on. In fact, in the 30 years I have been performing, my feet have NEVER felt as relaxed at the end of a 4 hour performance. That is NOT an exaggeration. I noticed that the stage surface has a little bit of flex, which I think is a major factor for my feet.
Once again, thanks to all of you for providing outstanding products that make performing more fun! Hope you enjoy the photos. If you want to use them on your web site, feel free to do so.
I want to thank John again for going above and beyond the call of duty to help get the intellistage to us in North Dakota ahead of schedule. It is not the end of the world, but you can see it from here.
Hi, I just want to say thanks for producing such a wonderful product. I first purchased your dome for my glacier work in Skagway Alaska back in 2005ish. It is still being used today.
Then a couple of years later I bought a few for the Skagway Volunteer Fire Department for shelters.
Well, now I have moved up in my career and I am now the manager for the Fairbanks North Star Boroughs' Emergency Operations Department. I want to continue to support your business and spread the word. I will be applying to the Homeland Security 2010 Grant Application and will request your shelters for our community of only 100K. Even though we are considered a small community, we are the hub to many outlying communities in the Interior of Alaska.
I believe in your product and depend on it for life safety. I will have to write a justification for the request and your web site is detailed enough to assist me with product knowledge.
If I need further info I will contact you. Much thanks and keep up the good work!
I have had your tent for my Therapy pool and love it. I guess it has lasted us close to 10 years. Every winter it held strong, even collapsed under snow a few times. We could just pop it back up with a broom and it was as good asnew! We are very impressed with how durable it was in our rugged NW windy and rainy conditions. The PVC pipes are now brittle and the fabric is worn out to being torn at the connecting areas so we took it down. We are now ready for a new one and more happy Massage Customers to enjoy a WATSU!
My name is Shanti, i want to give a testimonial for the grow dome:
I've had my GroDome 8′ for close to 10 years and it's really held up nicely in the blazing Colorado sun, and i've been able to lengthen my growing season and grow things that previously i hadn't been able to grow, like little melons. things are able to be grow really well inside. It's really versatile and i'm able to move it around depending on soil qualities. i can move it and rotate it very easily. it's been really fun and easy and a lot of help in our short growing season. We're at about a mile high in elevation here in Colorado, and so our normal growing season is really short, so with the GroDome, I'm able to start a good month early, and grow even a few months later in the fall than normal, essentially doubling my growing season!
My GroDome is easy to put up and take down for the winter. We have really strong winds here, so it did roll around a little bit at times, but it only damaged it minimally and it was really my fault in not staking it down well. once i figured how to secure it properly, i haven't had any problems. I've even left it up all winter long and the snow is shaken off very easily. But I do think it's better to take it down in the winter, because i want to keep it a long time and i think it will last longer that way.
The GroDome 8 is the best for my small urban yard. It has been the perfect size, it can hold a bunch of tomatoes and melons. It's really great in keeping things cool in the day with Colorado's very harsh sun and at the near-freezing temperatures at night, things stay warm – it seems to even out the temperature well.
I also have a GroRow, which I use primarily as a bike shelter, rather than for growing. I use it like a lean-to type bike cover. My chickens also love the GroRow, especially in the winter they like to take shelter under it to keep warm. Thanks for a great product and we're really happy with it!!
Here's the photo's, pretty self explanatory but I'll try to help a bit: #3830 Chofu Heater; #3832, 350 gal stock tank;# 3833 central raised bed, 12″ deep X 18″ wide X 8′ long; view of stock tank showing the shelf across it for Red Caribbean and two Habanero plants as well as the top insulation panel; #3843 front left raised bed with spinach which we harvest every week. #3811, view of the 20′ Gro-Dome from our patio; close up of first tomato, it's an heirloom Vineing Tomato, the others are heirloom Roma's.
This Dome is just shy of three years old and we probably should have taken it down both summers as it really serves no purpose except that we wanted to see just how hot it would get in there in the summer and we were thinking about just how bad we could treat it and how long it would last.
Well, it get's over 120º in the summer. Next summer we'll take it down since it takes me 30 minutes to set it up by myself now. The very first time I set it up it took me close to 45 minutes, whew, got all done and went inside for a cup of coffee and looked out at my new prize as it lifted off, jumped the back fence and drifted about 50 yards into my neighbors yard as I hadn't yet pegged it down. It was so light that I tried to just lift it up with a friend and bring it back but the wind kept catching it so I just disassembled it and reassembled it. This time, by myself, it took only 30 minutes.
During the winter I find that with the outside temperatures in the 30's it get's over 80º inside the Dome. At about 3PM I start stoking the Chofu heater and by 6:30PM the Stock tank is about 120º. This keeps the temperature inside the dome no less than 40º when the evening temps drop down to below freezing. Even into the teens the inside of the dome stays above freezing which is why we have a Lemon Tree, a Lime Tree, a Curry plant (like a tree really) and our Aloe plant and they never die off due to the cold. We grow tomatoes, spinach, Curry, Lime, Lemon, Datil peppers, Habanero's, Thai peppers, Caribbean Reds and Serrano's year around. In addition our kitchen herbs do very well in the dome and we take them out for the summer to reside on our deck closer to the kitchen.
The joint failures are not likely to occur when we start taking the dome down during the summer. Here in Gastonia, NC the summer is pretty brutal and the winters are fairly mild with the temperatures dipping in the teens only a week or so and never for a prolonged period. Love our Gro-dome, thanks Bob and thanks as well to Eleanore's great customer service.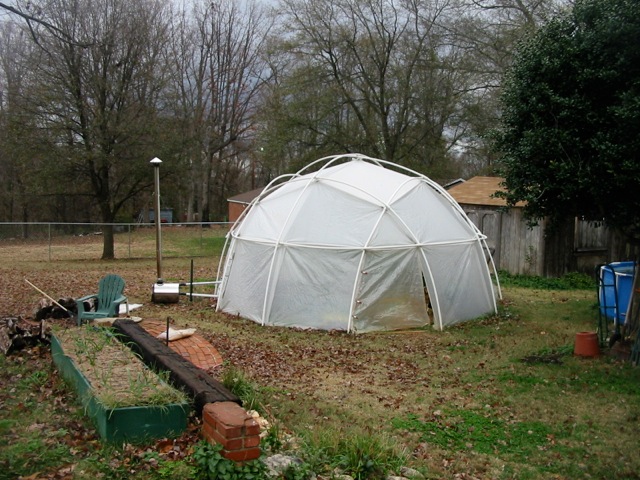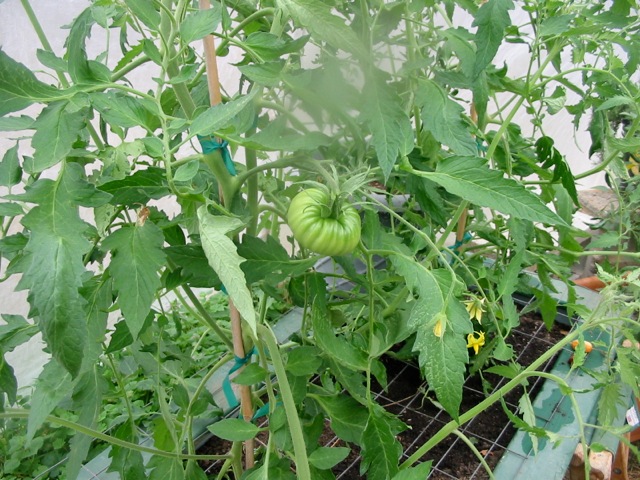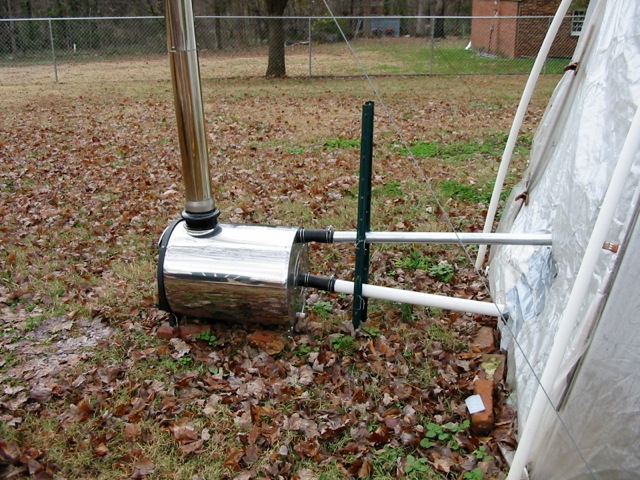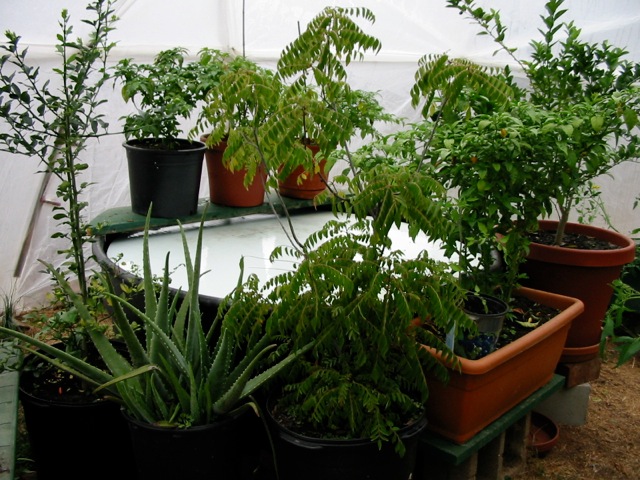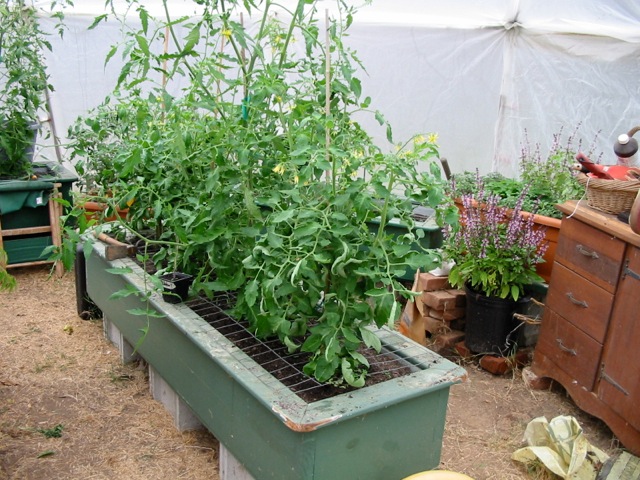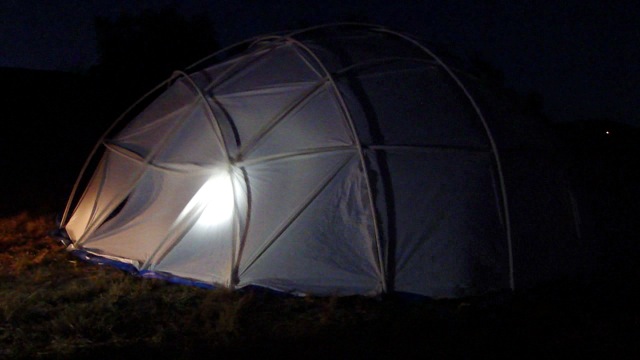 Check this guy's photos out of our dome flexing in the wind. He's been really happy with his order. He got a 20′, a 30′ and 31′ dome and he got a 20 foot GroDome too.
I spoke with Jeff and he has not shipped the floor for the 31×16 tent yet. It is still being made. Jeff said he will have it out this week.
Attached are some pictures from the wind caving in the side of the tent and then popping back out. I was able to catch it on video, but the file is to large to email.
Thank you for your help. Maintenance Supervisor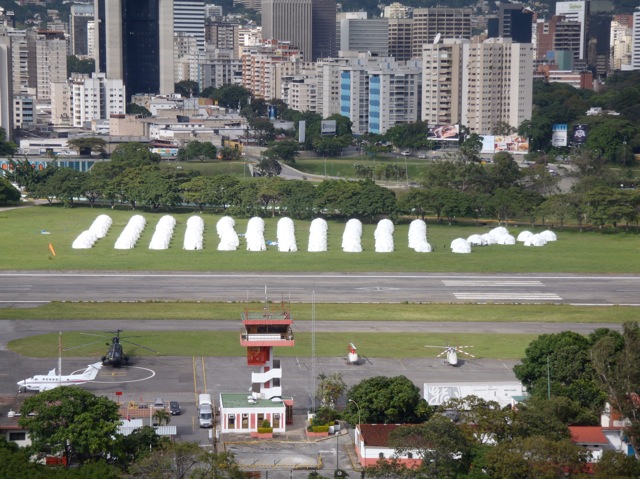 Dome Tents,
Just a quick update on the status of the tents we purchased from you. All but the last 251 tents arrived Sunday in Lake Maracaibo. I understand the initial reaction is they are quite pleased with these tents. By our calculations, they should provide shelter for up to almost 10,000 people left homeless by the recent floods.
We personally realize how hard you guys worked to ensure these shipments arrived according to our emergency schedule and were able to accommodate our every need.
Please extend our grateful appreciation to all of your wonderful people for the long and ardouous hours, while not forgetting to extend our thanks to the trucking company that delivered as promised. It has been a pleasure working with such professionals to ensure the success of this humanitarian endeavor.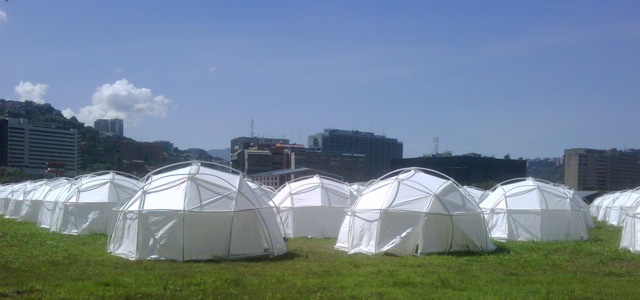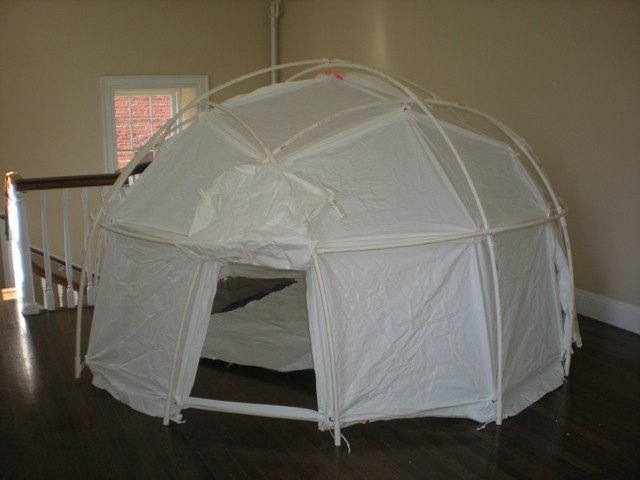 Hello Eleanor,
Not sure if I have emailed you to tell you I received my 10ft Playa dome and I am a happy camper. I have set it up twice and I must say it goes together very easy. I did it by myself once and once with another person. Also, like the construction. Was planning to ship it out the Reno, but now after seeing the packaging size I think we will just check it as luggage on the flight out to BM. So thanks. Will send more pic at BM when it's over.
Also, I am a website developer and I am thinking you site could use a face lift. As you my remember, I found you site confusion at times and I know it could be better organized. So, if you guys have any interest in giving your site a face life, at a very good price I might add, let me know.