Date: March 27, 2009
Hi Eleanor,
I'm an archaeologist who works a lot in Alaska and Nevada during the summer, and we're looking into replacing our musty old canvas wall tent with a lightweight, sturdy shelter. This summer we have a 4-week project planned in the backcountry near Denali National Park, and then one for 2 weeks on the Seward Peninsula in Alaska. Are your shelters strong enough to withstand rain and wind for days in Alaska? How tightly do they pack? Do the prices quoted on your web page include all of the materials needed to set them up?
Finally, where are you located? Is there a way to see one of your domes in person before buying one?
Thanks!
Tedl
Professor of Anthropology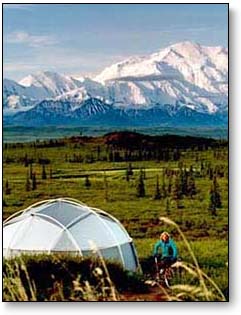 Hi Ted
My guess is our domes will work for you. They handle rain well. And wind except for the extreme. Our two strongest domes are the 18 and 30′. but unless you get hit with a big one all our domes are strong. They are also field repairable as the poles are PVC and can be repaired with an inserted section of a branch.
Some pages you might want to look at are: https://shelter-systems.com/lighthouse-manual.html
See for pack size: https://shelter-systems.com/sizes.html You can also vacuum pack: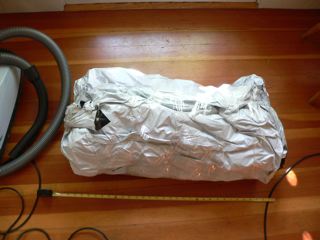 You can use a house vacuum to compress your packed dome to about 1/2 its volume; roll and pack up your dome as above; warp in its wrapper it came with; tape the long seam of the wrapper; tape any holes in the wrapper. twist one end tight and then fold and tape this twisted end to the package; insert your vacuum hose in the other end twist and tape it tight; turn on your vacuum; with the vacuum on push on the package and it will compress to about 1/2 its original size; now tape around and around your package with the vacuum still on (this is to hold the package compressed when you remove the vacuum. now remove the vacuum and tape the end of your package closed.
You may want to get a sunshade and floor: https://shelter-systems.com/accessories.html
We are in Northern California and do not have a showroom. We do not give out customers information but do look at:
https://shelter-systems.com/yurt-dome-testimonials.html and https://shelter-systems.com/qanda.html
Sincerely,
Bob Gillis