On Apr 2, 2009
Hello Bob
We are interested in purchasing a yurt dome for a project we are working on.
I have some technical questions –
1) Is the fabric integral to the structure or can the pole structure stand up
without the fabric attached?
2) What kind of fabric is used?
Best Regards
Benjamin Piperes
Hi Benjamin
The pole structure will not stand without the covering.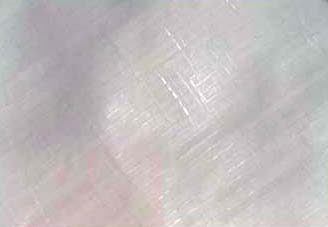 Shelter Systems' Special Super Strong Woven Ripstop Films
Shelter Systems' coverings are made by taking a special plastic copolymer (a simple compound composed of carbon and hydrogen which is chemically similar to wax) and stretching it until it becomes stiff. At this point, the material is at its maximum tensile (pull) strength. It is then sliced into thin strips and woven into a fabric. This gives it amazing tear resistance. The fabric is then laminated on both sides with some sheets of the same stretch-strengthened material and is thereby stabilized and super strengthened. You cannot tear it with your hands.
Sincerely,
Bob Gillis