Shelter Systems' GroDome™ greenhouses provide controlled growing conditions your plants, vegetables, and flowers. GroDome greenhouses are lightweight, freestanding, and portable, so you can easily move them around your garden to improve the growing environment of different plants in different seasons. GroDome greenhouses are easy to assemble and disassemble- no tools are needed and they can be put up in 30 minute. You can use the portable GroDome greenhouse only when needed and move or take them down when not needed thereby freeing up more growing space. You will have plenty of room to work, store tools, build flats, hang potted plants, and care for mature plants in your GroDome greenhouse. Shelter Systems' greenhouses will shelter your plants from cold, rain, wind, frost, and birds. Your plants will thrive in your GroDome greenhouses!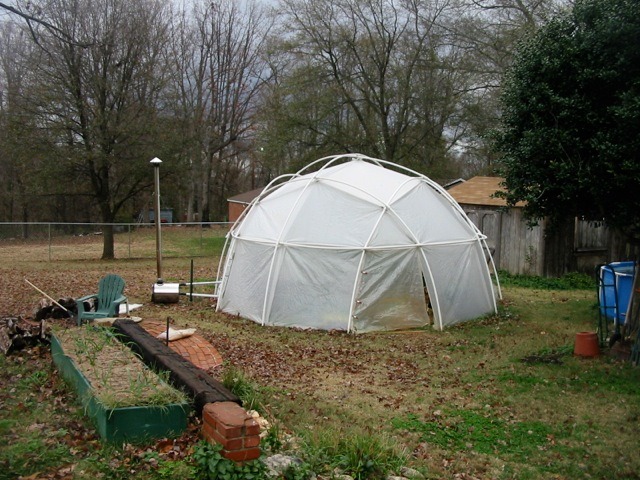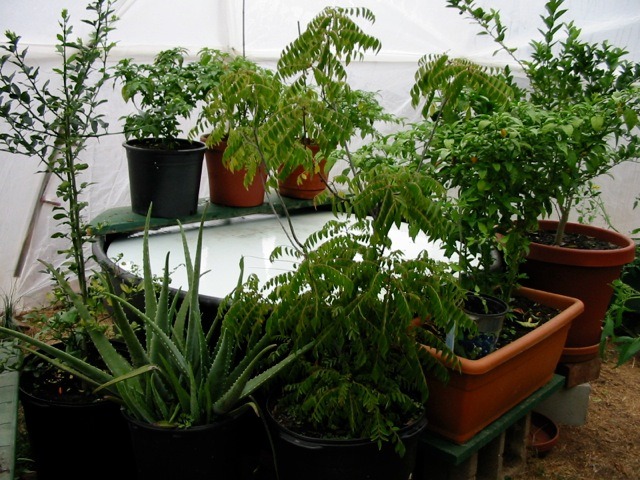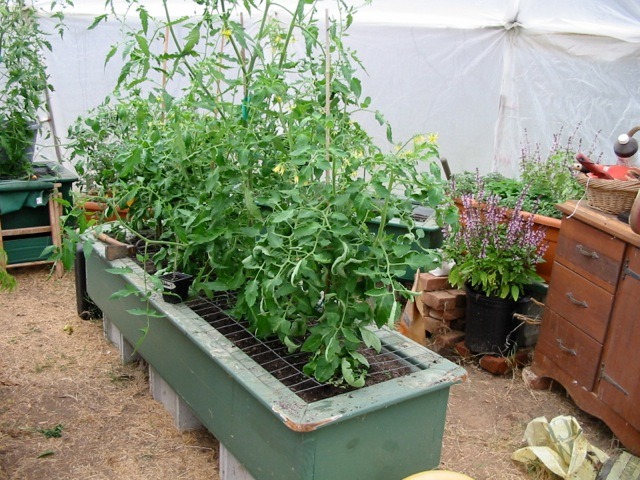 Useful All Year
GroDome™ greenhouses are portable, so it has many seasonal uses. In spring you can place the greenhouse in your yard where it will collect the most sun and heat for your seedlings. In the spring you can set the GroDome greenhouse over soil to warm it and plant right in the ground. At the same time, you can use the GroDome greenhouse as a traditional greenhouse to start seedlings in flats. Then you can move the greenhouse and warm the soil somewhere else in your garden and plant directly in the soil. In regions not hot enough to grow certain crops like melons, you can use the greenhouse to create the heat required to grow hot plants that require a hot summer. In fall you can set the GroDome greenhouse over tomatoes and peppers to prolong the harvest. In winter, you can put the greenhouse over a cactus garden to keep the rain off or put it over a fig tree or other cold-sensitive plants.
Shelter Systems' GroDome Greenhouses come in a range of sizes and in two geometries to suit your needs. Our 10′, 14′, 18′, 20′, 30′, and 31′ GroDomes are dome shaped (the 20′ GroDome is shown below left). Our 8′ and 11′ have a different shape and large door (the 11′ GroDome is shown below to the right).
Affordable
The GroDome uses a patented Geotensic™ structure and fasteners that make it possible for us to construct a greenhouse that is extremely strong for its weight and one that uses less material than other greenhouses. It is lightweight so its fairly inexpensive for us to UPS it to you. Shelter Systems' greenhouses are easy to take it down when you do not need them, say in the heat of the summer or the dark of the winter. Storing your greenhouse will both create more room in your garden to grow things and prolong the life of your greenhouse. Since you can move your greenhouse to different places in your garden you will not have the expense or trouble of replacing the soil in your greenhouse to avoid pathogens that will otherwise collect in soil after a few years. Your GroDome greenhouse will quickly repay its initial cost in the increased choice, quality and quantity of the plants you can grow.
Portable
Shelter Systems GroDomes are free standing and made of lightweight materials, allowing you to pick up and move around your GroDome to where needed in your garden. The smaller GroDomes weigh as little as 20 pounds and can easily be moved by one person.
Sturdy Design
The GroDome's covering is made of Shelter Systems' superstrong, woven, translucent, ripstop greenhouse film, which lets 90% of the sunlight through (more than glass does). Our greenhouse cover was specifically designed for greenhouse use. It is treated with ultraviolet inhibitors, which protect it against sun exposure, and will last years of continuous use even the sunniest parts of the country. The greenhouse covering will not rot or mildew. The greenhouse's frame is constructed of strong, long-lasting PVC tubing. Patented Grip Clips join the GroDome's cover to the frame, providing greater strength than sewn seams or any type of grommet, because they do not puncture the cover. Each panel of the greenhouse is shingled over the next so that the greenhouse breathes, yet is completely leakproof! Shelter Systems' greenhouses are made from all the same high quality components that we use to manufacture our other shelters and tents.
Easy Set Up
The 8′, 11′, 10′, 14′, 18′ and 20′ GroDomes can be set up by most people in
Up In 30 Minutes
without tools. Insert the interchangeable poles into factory-attached connectors spaced evenly over the cover. The poles bend slightly when inserted, tightening the cover into a wind- and waterproof dynamic greenhouse. The cover is freestanding so you can turn or move the greenhouse into any desired position. If your GroDome greenhouse is not being used, just take out the poles, roll up the greenhouse, and store it in a closet or on a shelf.
Light and Fresh Air
The GroDome 10′, 14′, 18′, 20′, and 31′ greenhouses each have four flap doors evenly spaced around the dome, The 30′ has 8 doors, and the 8′ and 11′ have one door. The door coverings close automatically so you can go in or out quickly. There are no zippers to fumble with or break. For maximum ventilation the walls themselves can be rolled up (see more about the open arch form here). There is always plenty of light and fresh air in your GroDome greenhouse.
A Shelter System
Each GroDome greenhouse comes with poles, stakes, guy lines, vent tubes, a detailed Instruction Manual and Shelter Systems Gardening Manual. Shelter Systems offers accessories to enhance functionality, including Net Doors, Porches, Liners, etc.
| | | | | | |
| --- | --- | --- | --- | --- | --- |
| | Diameter | Height at max. | Floor size | Doors | Weight |
| 8′ GroDome™ | 8 ft. | 6 ft. 4 in. | 50 sq. ft. | 1 | 20 lb. |
| 11′ GroDome™ | 11 ft. | 7 ft. 4 in. | 95 sq. ft. | 1 | 20 lb. |
| 10′ GroDome™ | 10 ft. | 5 ft. | 75 sq. ft. | 4 | 21 lb. |
| 14′ GroDome™ | 14 ft. | 7 ft. | 154 sq. ft. | 4 | 40 lb. |
| 18′ GroDome™ | 18 ft, | 9 ft. | 254 sq. ft. | 4 | 60 lb. |
| 20′ GroDome™ | 20 ft. | 10 ft. | 314 sq. ft. | 4 | 70 lb. |
| 30′ GroDome™ | 30 ft. | 11 ft. | 706 sq. ft. | 8 | 190 lb. |
| 31′ GroDome™ | 31 ft. | 16 ft. | 754 sq. ft. | 4 | 270 lb. |