The Future of Tent Design is wide open and Shelter Systems is on the cutting edge of this potential. The Flextent foldable tent structure is just one example of what Shelter Systems is up to.
The structure comes in one package.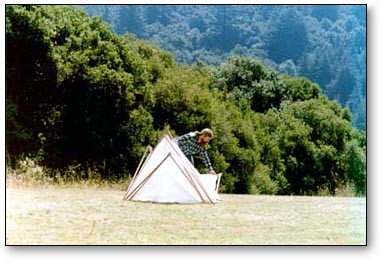 Set-up begins by unfolding the poles and covering.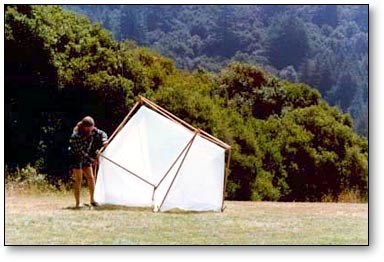 Part of the side is staked down and unfolding continues.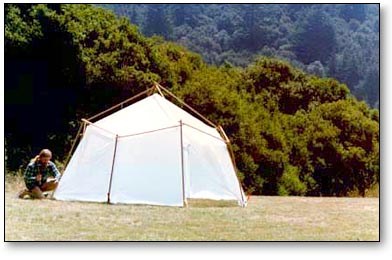 The remaining sides are staked down and the dome is up.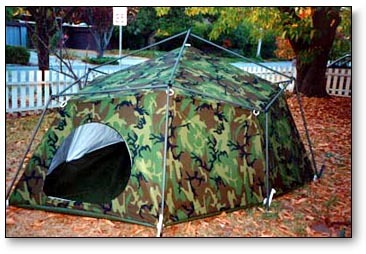 Here is an elliptical version of the folding dome designed for the U.S. Army.