How to Divide a Yurt Dome
Can I divide a 18′ or 20′ dome in quarters?
Yes see: https://shelter-systems.com/divide.html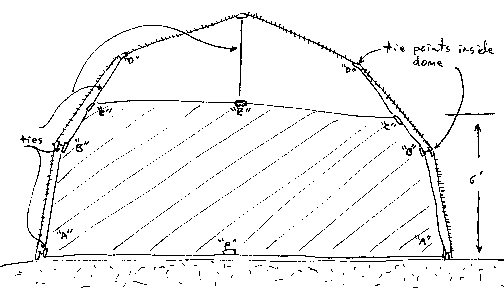 ---

One of my doors is loose can I adjust the clips to tighten them?
Yes you can move the Grip Clips to adjust the tension on the door.
---
i built a deck, mounted the dome, and we have moved in. we love it…
i need a sunshade, should i get the big shade? maybe the big one for the
top, and a small one which we could move around as the sun changes?
please advise.
ps did i say we love it?
See the link: https://shelter-systems.com/accessories.html