Shelter Systems has consulted on many shelter and structure design projects: Everest Base Camp, Emergency Relief Shelter, Folding Shelter designed for the Army, F22 Tent.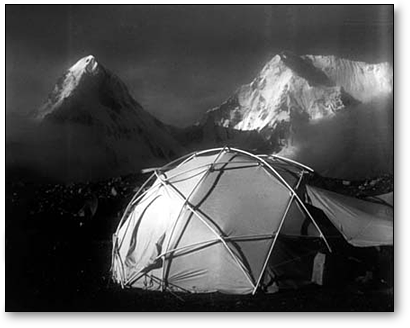 Our Domes have been to Everest Base Camp many times over the years.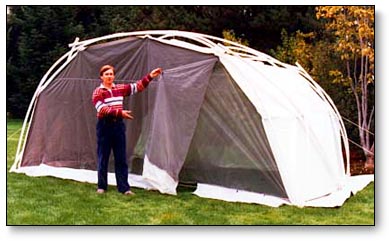 Dymax Emergency Relief Shelter.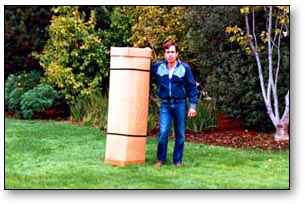 Dymax Emergency Relief Shelter boxed up.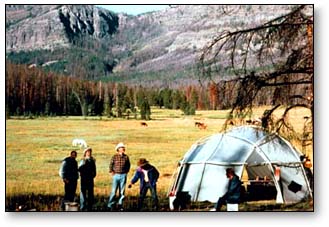 Horse-Packable Shelter.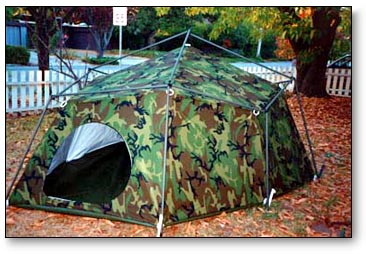 SuperStrong Folding Shelter designed for the U.S. Army.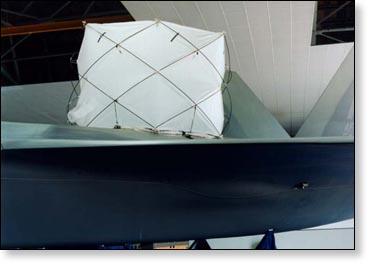 Special Cylindrical Tent for working on panels of the F22.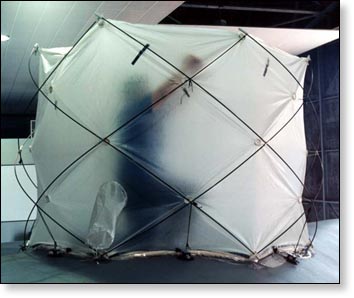 The F22 Tent showing the ventilation port.
1 1/2-YEAR GUARANTEE. If for any reason you're not completely pleased with your purchase, return it in original, dry and clean condition within 30 days of receipt for a full refund or exchange as you wish. All items in this catalog have a warranty against defects in materials and workmanship for 1 1/2 years. Should any product prove defective we will repair or replace it at no cost to you. Special Orders are not returnable. Read Snow and Wind Warnings.